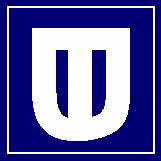 03/11/2016
RBP Chemical Technology is pleased to announce its appointment of Technica USA as Distributor for RBP's specialty chemicals used in the PCB fabrication market.
Mark Kannenberg, President of RBP Chemical added, "RBP is excited to enter into this long term arrangement with Technica USA. Frank Medina and his team bring a wealth of experience and expertise to the electronics industry. RBP looks forward to working with Technica to bring technology and value to our customer base."
Frank Medina, President of Technica USA stated, "We are very pleased to add the quality chemical products that are manufactured by RBP Chemical Technology to our portfolio of dry films, solder mask and printing inks. The addition of RBP's products allows us to offer our customers a complete process solution for their printing and imaging needs. In addition, we are also excited about the opportunity to promote the other products offered by RBP that have been developed for other wet processes employed in the fabrication of printed circuit boards."
Medina went on to say, "In conjunction with becoming a major supplier in the SMT market, we have also been very active in expanding our product offering in the PCB Fab market segment of our business. With over 30 years of servicing the PCB market, we remain committed in providing quality products, service and support to our PCB customers."
About Technica, USA
Technica, USA provides the highest quality equipment and process materials, manufactured worldwide, for the printed circuit board fabrication and assembly markets as well as the microelectronic, photovoltaic and printed electronics markets. For more information on Technica, USA, please contact Frank Medina at (408) 240-5950 or visit www.technica.com

About RBP Chemical Technology
Founded in 1954, RBP Chemical Technology is a world class supplier of proprietary chemicals and delivery devices for the printing and electronics manufacturing industries. RBP's products are developed and manufactured in its ISO 9001:2008 certified facility in Milwaukee, WI. RBP also manufactures its chemistry in India and by approved blenders in the U.S., South Korea and Thailand. RBP offers specialty chemical development, analytical services, custom manufacturing, toll blending and private label, manufacturing and packaging. Visit www.rbpchemical.com to learn more or use the company's product-sourcing application at www.technica.com. To speak with an RBP representative, contact (414) 258-0911 or cs@rbpchemical.net.