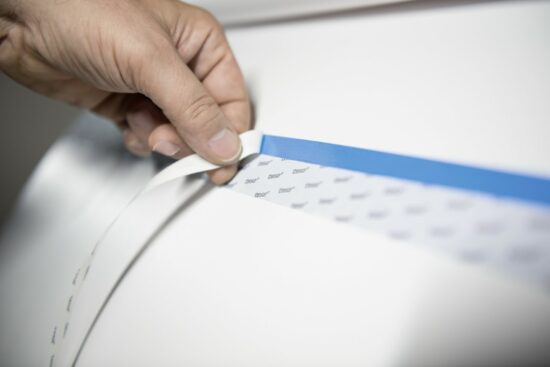 Availability & lead-times of adhesives can be a major issue for print companies, but these marketplace challenges may be coming to an end.
The breakthrough is due to a partnership between RBP Chemical Technology, the Milwaukee-based supplier of proprietary chemicals and delivery devices for the printing, medical implant and electronics manufacturing industries, and tesa, the Germany-based manufacturer of adhesive tape solutions.
As tesa's Preferred Repulpable Paper and Corrugated Mill Supplier, RBP Chemical Technology works with tesa to tailored several adhesive products including tesa EasySplice® and tesa CaRes®.
Readily available, applications for these products include flying splice of calenders, end tabbing, hole patching, permanent splicing, flying splice at coaters, web feeding and static splices.
In addition, representatives from RBP and tesa are available to provide product recommendations, cost savings measures, product samples and on-site technical support.
Contact us for more information by phone at 1-800-558-0747 or online at https://rbpchemical.com/contact/.
For more information on RBP Chemical Technology print products, visit https://rbpchemical.com/pressroom-printing/.