When companies have specific chemical needs but lack the resources to address these needs in house, outsourced chemical blending – or Toll Blending – is a valuable solution.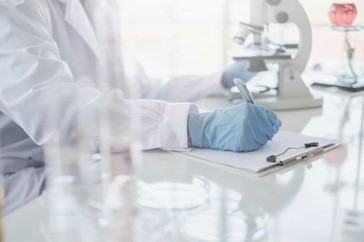 Customers turn to RBP Chemical for their toll blending needs due to the cost benefits associated with this process and the tradeoffs. Other benefits of toll blending include not having to invest in personnel, equipment, or upgrade equipment if you have a new process or chemical need.
Overview and types of toll blending
There are different options you must think about when outsourcing your chemistry blending. You may want to ask this when you're when you're searching for a toll blender. The first one is something called turnkey, which is exactly what it means.
Turnkey toll blending works to bolster the customers by providing you a formula or potentially helping you optimize that formula with the chemicals that the toll blender may have onsite. During this process, once the intellectual property (IP) is provided to a top blender under a non-disclosure agreement, potentially a contract, the toll blender will do the rest for you.
This includes everything from ordering the raw materials, to production, to the quality control, the documentation, retention of documents, traceability of raw materials and then the packaging. You could even get a toll blender to do a third-party blind delivery with your label on it for the product so you can sell it as a private label.
The next option is service based toll blending. This is where the potential customer goes to a blender and provides the formula of raw materials, packaging and all the specs. What the toll blender is doing is just providing that blending service based upon a delivery schedule. Think of it as borrowing somebody's equipment and you're paying someone to put their labor in that equipment to convert all your raw materials into your packaging.
Lastly is a hybrid approach toll blending. You may see this as a mix of the other two services. We see this quite often and you'll see customers say, "Hey, I'll buy the raw materials. I've got good raw material sourcing on it and I need you to do the rest of it." RBP will then provide the toll blending services.
These are just three types of toll blending. These are all options based on your business needs and where you want to go when it comes down to it. When you start doing this it's no different than outsourcing any other service in production of a product. Do you have a production you want to bring to market?
Contact us today to see how we can help you with your toll blending needs.